Find the best therapists
and psychiatrists
Confidential & Private Sessions via Google Meet
In-Person Appointments New
or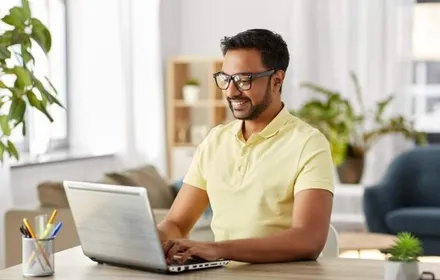 Thrive in your personal growth with India's
top-rated therapists
At DocVita, it's easy to find a therapist that's right for you. Answer a few questions, and we'll match you with a therapist who fits your needs.
Start Therapy
Explore our network of caring & friendly

mental health professionals
All providers at DocVita complete a rigorous vetting process and are highly qualified and experienced.
Get a thorough assessment from a psychiatrist
Book an appointment online and see them on a video visit. If necessary, develop a medication plan and check in regularly to track progress and ask questions.
Choose your Psychiatrist
A dedicated team
you can count on
With DocVita, you'll have a team of dedicated care managers by your side, connected on WhatsApp and ready to help you every step of the way. They're here to offer personalized support starting from helping you find the right expert to scheduling your appointments, and more.
If you're a therapist or psychiatrist looking to make a difference in people's lives, we'd love to meet you.
FAQs
DocVita is India's largest online clinic on WhatsApp. With DocVita, you can book appointments and enroll in treatments with the top doctors and mental health professionals.
Our dedicated Care Team helps you find the right provider for your issues and is here to guide you every step of the way from 8 am to 11 pm IST every day (including weekends) on WhatsApp chat.
DocVita helps you connect with verified and vetted healthcare professionals from the comfort of your home.
To book an appointment, visit our website and choose from our list of specialists. Once you sign in and complete the payment, your appointment is confirmed instantly.
For your comfort, we conduct our video appointments and sessions over secure platforms like Google Meet and/or Zoom. Our Care Team is here to help. If there's anything you need, please get in touch with your Care Manager, and it shall be our pleasure to assist.
Our team makes their best efforts to accommodate the requests to cancel or change the date/time of an appointment. However, a cancellation or change fee applies if notified less than 24 hours, as we would need that much time to find a replacement. Here is our detailed cancellation / change policy with fee:
| Time Frame (* from scheduled appointment time) | Fee for Change / Cancellation |
| --- | --- |
| 24 hours to 365 days* | ₹ 0.00 |
| 4 hours to 24 hours* | 50% of the appointment fee |
| 0 hours to 4 hours* | Un-changeable |
Yes. All the information shared in your consultation / session with the healthcare provider remains confidential and is only available to you and your healthcare provider.
No. In case of emergencies, we don't advise or offer online consultations. In all cases of emergency, we strongly recommend an in-person interaction with a Registered Medical Practitioner at the earliest.
At DocVita, we want quality healthcare to be available to everyone. The doctors and specialists at DocVita are verified and vetted professionals. Our fee is at par with in-person consultation charges. There are no hidden costs.
Online consultations also help you save as there are no traveling costs and waiting time for appointments.
Yes. You can avail consultations or sessions at DocVita from anywhere in the world.
Your provider shall connect with you over Google Meet / Zoom or might request you to make a phone call.
At DocVita, you can change your doctor or therapist whenever you want. You could either book a new appointment or just let your Care Manager know and they will switch you to a new specialist.
Your journey of healing is important to us, and you have a right to continue looking for the right therapist until you feel comfortable and safe.
Therapists and Psychiatrists by the city