We all want to be loved and cared for by our loved ones and caretakers as children. These demands may also follow us into adulthood, and we might wish to be intimate and close in our relationships. Unfortunately, not everyone receives the love and support they require to create strong bonds, which can drastically affect their lives.
Even if one thinks they had a good childhood with both parents, they may still feel jilted. When they aren't aware of it, it can become toxic. For example, one may find it challenging to develop secure ties in adulthood or engage in obsessive behaviors in all their relationships. As many as 40% of people complain about feeling lonely sometimes.
This dread of loneliness, which can be a phobia or anxiety, lies at the root of these concerns. These difficulties can impact their relationships and are frequently the result of childhood loss. Environmental and medical circumstances, genetics, and brain chemistry may turn a loss into abandonment concerns.
People often associate this with physical acts such as neglect. Physical separation can also be similar due to death, divorce, or illness. However, this feeling may have nothing to do with proximity: it can occur even when the other person is close to you, but you can still not communicate with them and convey your needs to them.
Meeting Your Needs
We are often unaware of our needs. All we know is that something is missing. We may feel insecure, needy, or lonely. However, It's essential to differentiate between social and emotional loneliness. Despite our social lives, we can miss intimacy with a significant person. In personal relationships, we may have various needs, the severity of which varies depending on our attachment style.
Listed below are some needs that you must be aware of:
We need to be understood by our loved ones. 

It is important to us that the people close to us listen to us. 

Being valued and appreciated is our primary concern. 

Companionship, appreciation, and love our needed and prioritized in all relationships.
What Causes it?
The loss of a loved one, such as a parent, caregiver, or romantic partner, can lead to this. Trauma, such as death or divorce, is a common cause of loss. This condition, in which a parent or caregiver is physically present but psychologically absent, can also lead to subsequent issues. Even in healthy relationships, there are times, days, and even moments caused due to:
Withholding communication or affection on purpose: In some relationships, the other person could be self-involved and self-centered. This may lead to a lack of communication and respect between the two people, thus creating a void.
Incompatible work schedules: One or both partners may feel concerned and swamped with such feelings if they don't have common hobbies or work/sleep routines. To keep the relationship new and vibrant, they must try to discuss their experiences and intimate sentiments with one another.
Mismanaged communication: Unhealthy communication patterns in which one or both partners fail to share openly, listen with respect, or reply with interest to the other, might be much more detrimental.
Unresolved resentment: In relationships, bitterness is easy to form, especially when hurt or with anger left unacknowledged. As a result, we may withdraw, build walls, or use criticism or undermining words to push our spouse away. Unspoken unhappiness may breed disappointment and resentment.
Intimacy anxiety: This usually stems from the childhood trauma of being neglected.
Illness: We dread losing our loved ones when they are ill or on their deathbed. This might create perpetual anxiety in us when anyone close to us becomes ill.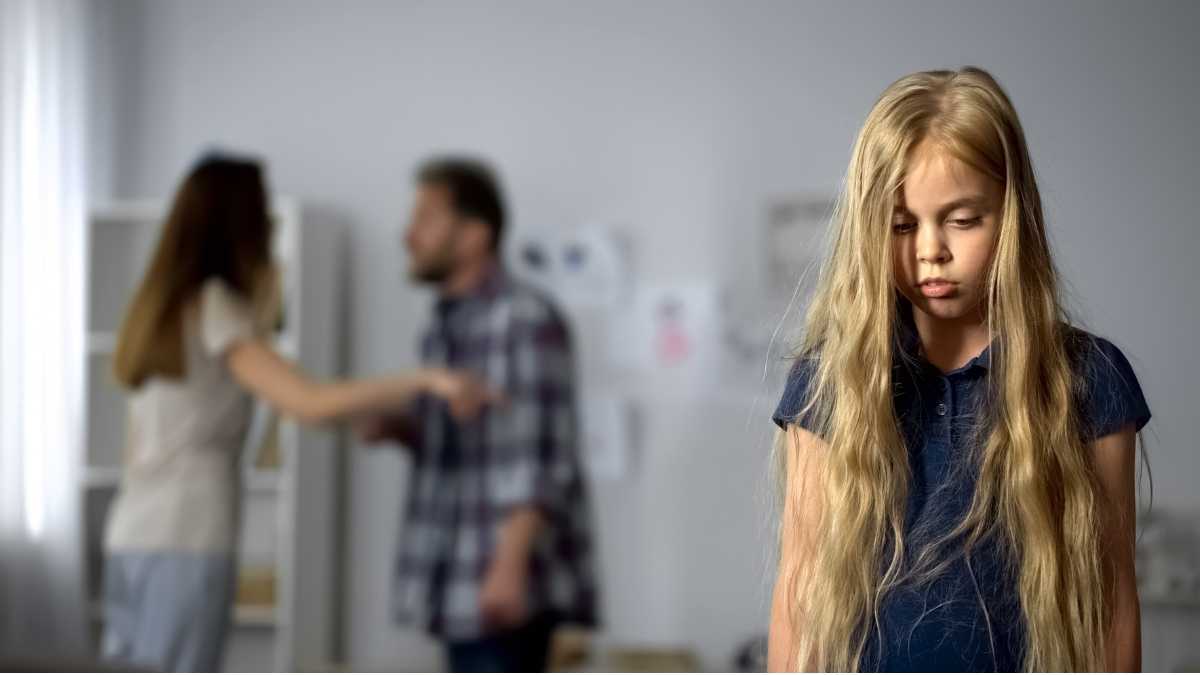 Good parenting assures children that both parents love and accept them for who they are and that both parents want to have a relationship with them. The parent's failure to validate these feelings and needs can also cause feelings of being neglected.
It's possible that as children, one didn't recognize being neglected, as parents might have often filled up that void by meeting the child's physical and material needs. However, those who exhibit symptoms have experienced a lack of understanding and a sense of estrangement from their families.
The feelings can occur as early as infancy if the primary caregiver is unavailable. It's critical for a baby's emotional development that the parent recognizes and responds to their child's feelings and wants.
They could be preoccupied, cold, or unable to sympathize with their baby's happiness or distress. As a result, the baby might feel jilted, rejected, or deflated. Later in life, upon being scolded, restricted, harshly treated, or otherwise given the impression that they or their experiences are unimportant or invalid, abandonment might occur. Children are vulnerable, and it only takes a small amount of hurt and rejection to make them feel that way.
These concerns also occur when a person has deep-rooted anxiety about losing loved ones. This fear is a form of stress. When a child suffers a catastrophic loss, it often starts in childhood. Children who have gone through this may fear losing other significant persons in their lives. As people get older, some people continue to be afraid of being rejected.
A few instances aren't harmful to a child's growth. Still, when they occur frequently, it can lead to internalized shame, leading to intimacy issues and codependency in adult relationships. We might be unavailable as adults – or attracted to someone who is. We might run the risk of perpetuating a cycle that mirrors our previous relationships, and we might be easily triggered to feel neglected.
The actions and behavioral patterns of parents and caregivers during childhood can impact attachment style and future relationship stability and safety. Chronic stress, anxiety, and fear are often caused by a lack of consistent psychological support, attention, and closeness from key figures. These are the primary causes.
It is no secret that people who identify as lesbian, gay, bisexual, transgender, queer, and other identities within the LGBTQ+ spectrum often face unique challenges in their lives. In addition to the usual stressors and difficulties that all people experience, they...
What are the Signs and Symptoms?
Childhood trauma isn't always the cause. These concerns can also arise due to the death or divorce of an intimate relationship. These challenges can harm healthy relationships, whether they occur as an adult or as a child.
Some people who require constant reassurance that they are loved fear this. With these concerns, there is often a lingering feeling of anxiousness.
Some common signs and symptoms are:
Giving too much or being overly eager to please.

Jealousy in your relationship or your partner's relationship with others.

Having trouble trusting anyone. 

Have doubts about your relationships.

Struggling to achieve emotional intimacy. 

Being either too dominant or too submissive in all your relationships. 

Accepting unsatisfactory relationships as natural. 

Anxiety or depression may be present.

Quickly forming relationships.

Having difficulty creating and maintaining healthy relationships.

Keeping away from individuals or situations where you might be rejected or alienated.

Distressed and unable to control emotions.

Panic over the possibility of losing important persons.
How Does it Affect Personal Relationships?
These issues can emerge in various ways, most of which can make it challenging to form enduring partnerships. Various compulsions and addictions, such as excessive shopping, drinking, drugs, sex, or overeating, may be used to self-medicate. You may avoid getting close to anyone because of your concerns. Your dread of abandonment may be so crippling that you might construct an invisible wall around your inner center, preventing anyone from entering.
Alternatively, you could go completely different, becoming clinging, needy, and obsessive with emotionally unavailable people. You might do this because such interactions remind you of unhealthy habits you saw as a child. Irrespective of the consequences you experience, your abandonment issues are likely to hinder your ability to form healthy attachments greatly. They may also hold you back from building long-term relationships.
Seek Counselling from a Trusted Provider with Docvita Today
It can be difficult to overcome such strong feelings alone. But if you think it is about time to let go of the self-sabotaging behaviors and practice self-love, you are on the right track. You have already taken the first step, self-recognition, and self-awareness, and even though it's still a long way to go, you are not alone.
At Docvita, we can help you get in touch with a trusted provider and seek counseling at your convenience. All you need to do is hop on DocVita's website and book your first session. We have trusted therapists from various domains who can help you cope with your condition better. So, don't hesitate and book your first session right now.