Get advice for stomach & digestion issues
Get a private consultation with an expert gastroenterologist.
Connect with an expert, highly qualified gastroenterologist to help with your health concern.
6366-448-799
Book Appointment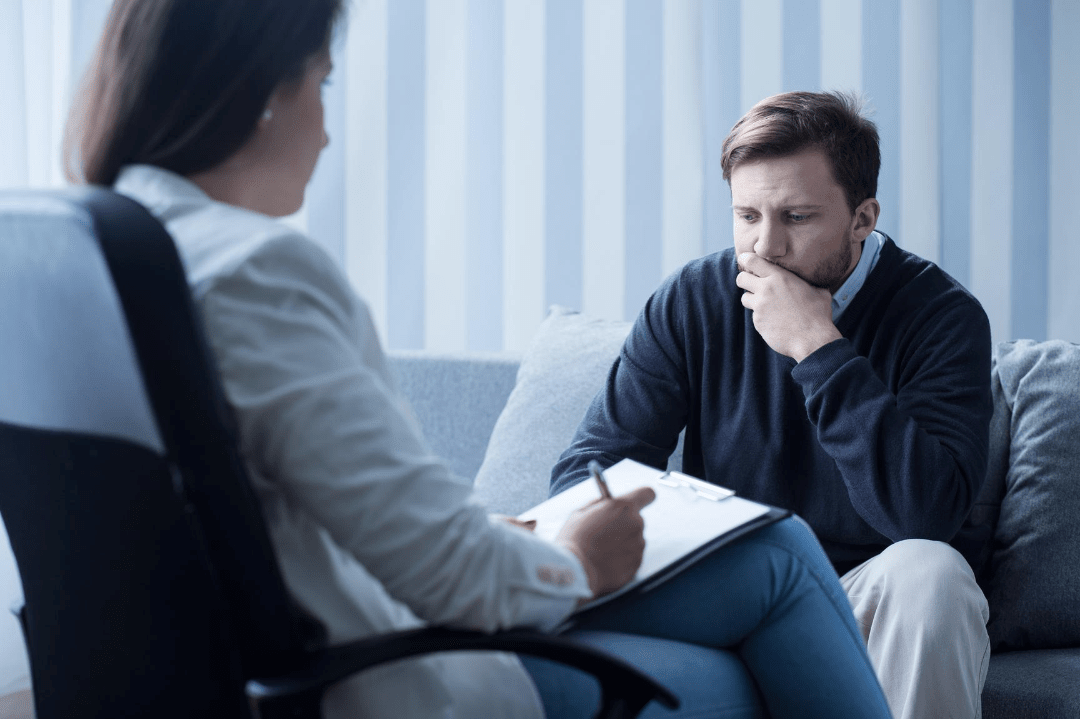 Consult a Doctor on Video 
General Physician – ₹299
Video consultation and free 5-day follow-up (Chat & phone included)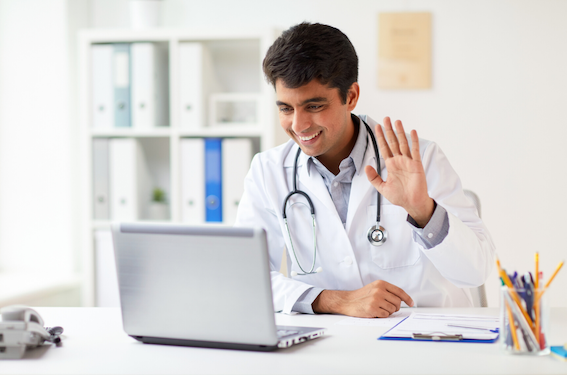 About
A General Physician can diagnose and treat injuries or illnesses. They examine patients, take medical histories, prescribe medications, and order, perform, and interpret diagnostic tests. They often counsel patients on diet, hygiene, and preventive healthcare.
How it works
Schedule

an

appointment 

for yourself / family / friends.
Pick a convenient time and complete 

the

payment.
Download the DocVita Mobile App.

Our team will get in touch with you in 30 minutes to help with the video-calling setup.

Consult with our expert doctor online & stay safe at home.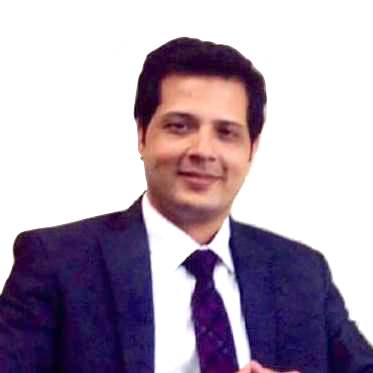 Dr. Amish Pathak
15+ years of experience
MBBS, MBA-HA, QM-AHO, PGDCR
Dr. Ashwin Porwal
8+ years of experience
MBBS,MD(General Medicine), PGDDM(London)
We are here to assist. 
Let us help you find the best doctor for your needs.
Active 9 am – 9 pm, Mon-Sat
Frequently Asked Questions (FAQs)
If you can't find what you're looking for, please get in touch via our chat messenger.
How does online doctor consultation work?
To connect with a doctor, sign up on our app, choose the speciality, tell us your symptoms or health issues and choose a day and time slot of your preference. Our team will get in touch with you within 30' to get a better understanding of your issue. We then link you to one of our experienced doctors for an appointment within your chosen time slot, which will be instantly visible on your app. The event is blocked on your calendar and you will receive a reminder for your appointment.
At this point, the chat window is activated where you can send photos or scans of reports or tests to your doctor before the appointment. On making the payment, the doctor will be able to video call you for the consultation. Once it is complete, the doctor will be available for a period of 5 days to review your labs or answer any followup health queries.
Will I get a valid prescription?
A valid prescription on a signed letterhead of the doctor's practice will be given to you through the app if required. Please note that in some cases, a counselling without a prescription is sufficient.
What if I don't get any response from the doctor?
If the doctor doesn't respond, feel free to reach out to our support team through the app or the website and we will connect you to another doctor. If you are dissatisfied with the consultation, you are entitled to a 100% refund under the DocVita Guarantee. All you need to do is let us know and we will refund your money after checking with the doctor.
Do I get a refund in case of no consultation?
In case of no consultation, all you need to do is let us know and we will look into the problem. Should there be any shortcomings on our end, a 100% refund will be issued to you under the DocVita Guarantee.
If I don't understand the dosage or medicine name , can I talk to the doctor again?
You can follow up with the doctor for free for a period of 5 days after your consultation. Please do not hesitate to use the chat to ask any questions about the dosage or verify the medicine name.
Is my consultation private & secure?
Every consultation on DocVita is private and confidential. Your privacy and security is of utmost importance to us and we meet industry standards to ensure that your consultations are 100% secure & private.
How to share previous history and consultation documents with my doctor?
The chat feature on our app enables you to share your health history files (lab reports, tests, older prescriptions) with your doctor. Use the feature to transfer any scans or images that you'd like.
What kind of issues can be solved in an online doctor consultation?
Online consultations are useful to tackle issues that don't require a visit to the clinic, like follow-ups, management of chronic conditions, dosage adjustment, several second opinions, and non-emergency conditions. Owing to the privacy virtual consultation offers, it is commonly preferred for sensitive issues.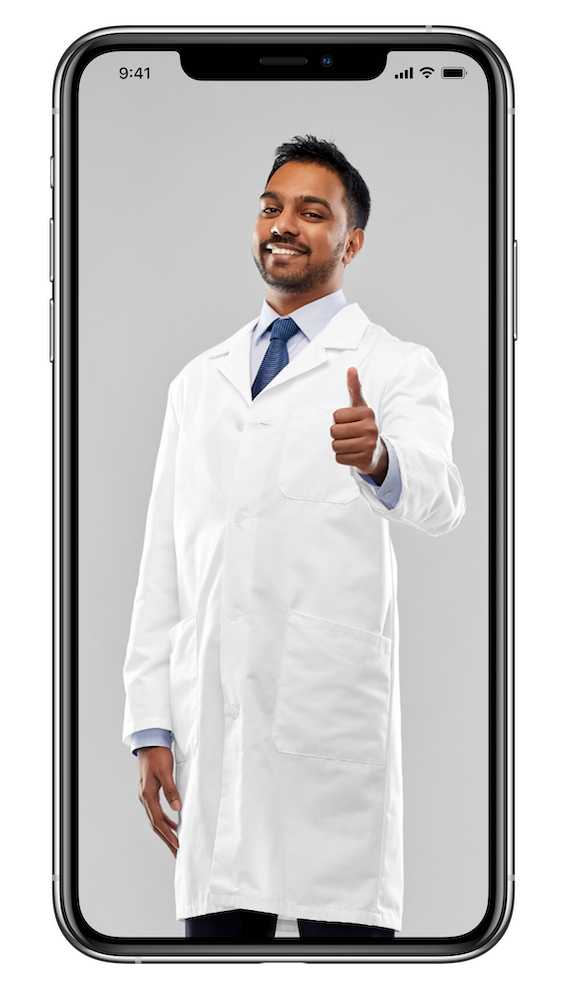 Download our mobile app
Consult top doctors and renowned specialists from the comfort of your home.